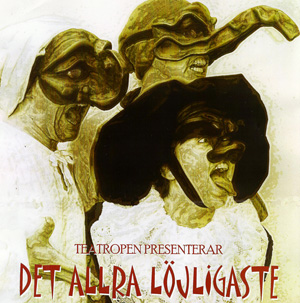 This is a trailer from one of the three Commedia dell'Arte shows I put up together with
Teater Teatropen. The most ridiculous, from 2003, was the second of the shows. It toured the island of Gotland and the south of Sweden before it came to Stockholm and Vita Bergs parken, where this video is from.
Click here to read more about Det allra löjligaste (The Most Ridiculous).