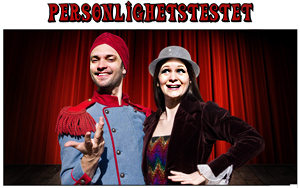 Amanda Jalmberger – Sophie
Ola Wallinder – Mats, Silver hat, The Fashion Designer, The Gameshow host
Original music –Anders By and William Lövgren-Bilby
Text – Ola Wallinder
Directions – Micke Klingvall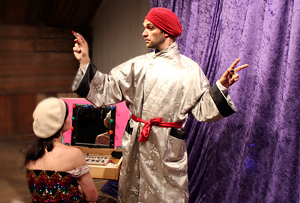 Personlighetstestet was made in collaboration with Teater7. It opened 6 June 2015 in Gamla Teatern (The old theatre) in Eskilstuna, Sweden. Then it toured the middle and the south of Sweden. It is still touring.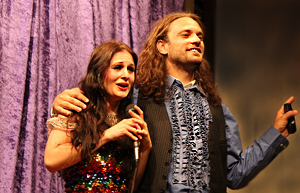 The performance is about a little girl, Sophie, who is staying in school to do a composition about being popular, which she is not. As she falls asleep she gets her dream fulfilled. She gets fancy clothes, become number one in a singing contest and becomes just as popular and successful as she ever dreamed of, up until one day when she starts to understand the cost of popularity…
Sophie leaves the school room and moves in to a fantasy world of TV-shows and fashion designers, music and color.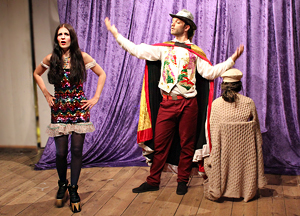 The production is a made for children between 7 – 12 years old. It is very simple made with only a chair and a school desk in front of a backdrop as scenography and with only two actors.