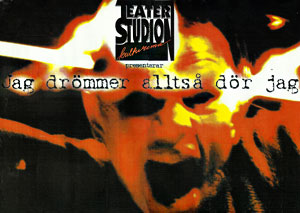 I guess this show is not really what we mean when we speak about Vulgar Comedy, but it
has some elements in it…
I guess I just want to present some video from my own show that are on Vulgar Comedy, but the only ones I have are not edited yet.
Anyway I directed "I Dream – Therefore I am" with the first year students from the Theatrestudio. It was performed in Stockholm, 2006.