This is part of a Grand Guignol show I was in 2003 called, in translation, "An evening of terror and laughter". Grand Guignol as a form has its both funny and terrifying sides, not to mention that it is splatter theatre.
If you want to read more about the show you can go HERE.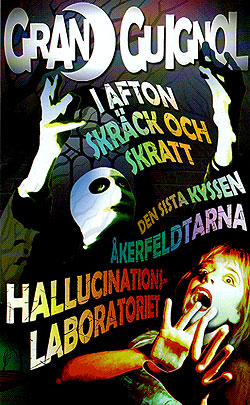 The show was directed by Michael Fields from Dell'Arte in blue Lake, California and produced by the Molière ensemble in Stockholm, Sweden.
Here is a modest example (there is only one character speaking English though):
And for those who want to see what I look like, I am playing the part of Mitchinn.